Architecture: Sustainable Design
A hands-on Professional Development Workshop for Upper Elementary and Middle School Educators from Greater Boston Public & Charter Schools. Qualifying educators wll receive a stipend upon comletion of the worshop requirements.
Saturday January 26th , 9:30am – 3:30pm
@ Boston Society of Architects' SPACE 290 Congress St., Boston MA 02210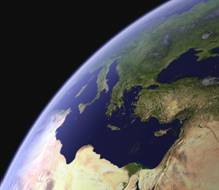 Sustainable architecture is created when the needs of the natural world, people and building systems are all in balance with one another.
In this hands-on, cross-disciplinary workshop, educators will:
analyze the relationship of humans and nature through an exploration of sustainable design concepts

demonstrate their understanding of how sustainable design conserves energy and resources and meets human needs.

create 3-dimensional models to test the impact of the sun on passive solar concepts.

apply knowledge of sustainable design to develop and evaluate an architectural design project using the Engineering/Design Process

use hands-on, real-world practice with the processes of designing, creating and communicating.

work with a wealth of K-12 Architecture & Design Education resources
Suggested Educator Grade Level:  Upper Elementary and Middle School

Professional Development Points:  A certificate for 10 PDPs will be awarded to K12 Educators who complete the workshop and the pre and post course requirements.

Compensation:   Greater Boston Public & Charter School Teachers will earn a stipend upon completion of the 10 hour program.

** Five participating teachers will be selected to receive follow-up classroom workshop consultation with Learning By Design **
Please complete a Request for Participation or email: lbd@lbdma.org. Approved educators will be sent a Event registration link. Registration required. Space is limited.
Course Instructor:  Polly Carpenter AIA, Learning By Design Program Director
This Program is part of the "Architecture: Learning By Design" project funded by the National Endowment for the Arts & the MA Cultural Council.